This post was originally published on the Academics for the Future of Science (AFS) blog on February 22, 2017, and at LSN after. Re-posting with permission from AFS.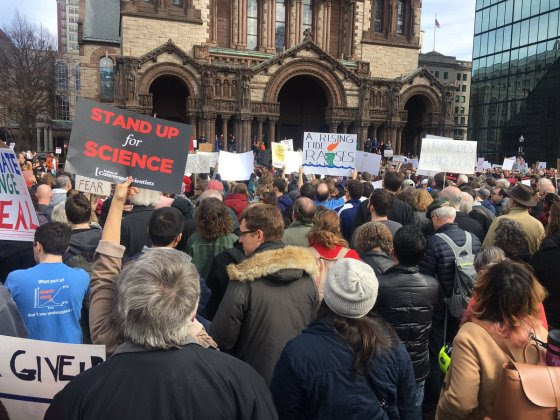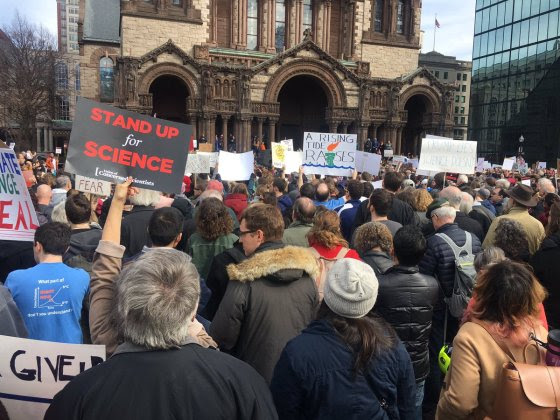 Science is vital to our economy, society and the world. Without science we wouldn't have many of the technological and healthcare advances that we take for granted today. Science funding should therefore be a top priority for America and for ensuring that we remain a leader in the world. The fact that science hasn't been prioritized or even discussed much by the current administration should be a concern for us all. For scientists everywhere, this concern has materialized into a unifying front to fight for science as a top priority.
The idea of a "march for science" was born from a tweet by Caroline Weinberg, a public health educator and science writer in New York City, in late January 2017. A twitter handle, @ScienceMarchDC, was also created by Jonathan Berman, a postdoctoral fellow at the University of Texas Health Science Center in San Antonio. Since then, massive numbers of scientists have signed up to participate in the March for Science on April 22, 2017 in Washington, D.C. Additional marches are now being organized across the world on the same day in solidarity, to raise awareness of the importance of science to society. We must realize that science affects all of us and thus also engage non-scientists in the march.
Scientists everywhere want to be heard, and to maintain science as a top priority. A "secret" Facebook group for the march has gained an incredible number of followers in record time, and is a good place to keep up with the latest news on this topic. Some have attested that the reason they feel the need to march (but would rather not do it) is a reflection of how bad things have gotten. Others have raised the concern that participating in this march may portray scientists as partisan – however the goal of the march is merely to highlight the importance of science for us all.
Junior scientists feel the need to make their voices heard, as their scientific future is at stake. Several non-profit organizations started by junior scientists, such as The Academics for the Future of Science (AFS) and the Future of Research (FoR), support the March for Science for this reason – to raise awareness that scientists can and must have a voice in defending something as vital as science for us all. We believe that science is political but not partisan, and that we must stand up for the rightful place of science in our society.
Finally, we must also think about actions that we can take beyond just the day of the march. We cannot let this momentum die and must continue to stand up for science by several means. We must continue to have discussions about science in our local communities, write to our legislators, keep abreast of legislation that concerns science/scientists, and speak up for the rights of immigrants to ensure that science remains a global community without borders.
---
Adriana Bankston is a policy activist at Future of Research (FoR). Her goals are to promote science policy and advocacy for junior scientists, and to gather and present data on various issues in the current scientific system. She can be reached via LinkedIn or on Twitter.
Thanks to @Doctor_PMS for the photo from the Rally to Stand up for Science at the American Association for the Advancement of Science (AAAS) meeting in Boston.