This is a guest post written by Advocating for Science Travel Awardee, Adriana Bankston: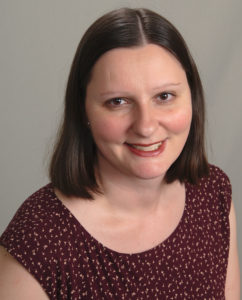 The "Advocating for Science" symposium and workshop took place at MIT on September 16-17, 2016. The meeting was co-organized by the Future of Research and Academics for the Future of Science organizations, together with the MIT Graduate Student Council. I was fortunate enough to be one of six people to be awarded a travel scholarship to attend this meeting. The ability to voice my opinions and questions about science advocacy, as well as brainstorm with other junior scientists on how we can better advocate for science was very exciting. I thus left the meeting fueled with great excitement and drive to improve the scientific enterprise, and I am very grateful for this opportunity.
The meeting began with introductions from the organizers, which included Gary McDowell (Future of Research), Christin Glorioso (Academics for the Future of Science) and Daniel Curtis (MIT Graduate Student Council). The goal of the Future of Research organization is to represent junior scientists, through grassroots advocacy, to promote systemic change to the way we do science. Some key points from Gary McDowell's talk which stood out are:
1) Learning how to advocate is very important for getting junior voices heard
2) We need a scientific enterprise, not just an academic one. How we can better imagine a scientific enterprise in which people are using their scientific passion to benefit society, rather than just benefiting an academic system?
The Academics for the Future of Science is a non-partisan science advocacy community hosted by students and postdocs at MIT, whose goal is to discuss science policy and create easy online advocacy campaigns that have maximal impact. The organization is focused on issues of science funding and how that affects the future of the academic enterprise. Some points from Christin Glorioso's talk which I came away with are:
1) R&D funding in this country as a percentage of the total federal budget has been steadily declining since the 1970s
2) Young investigators are most affected by decreasing funding
3) We need to tell personal stories to our policy makers to make our message more effective
4) Scientists all over the US should send emails about science advocacy to their representatives
5) The best times to write emails to your representatives are in February and September
The goal of the MIT Graduate Student Council is to represent the interests of all MIT graduate students, including engaging the MIT administration as well as influencing government and policy decisions at all levels for junior scientists. Some key issues they fight for are: enabling MIT students on visas to work in the US after completing their degrees, facilitating open access to basic research, and ensuring sustained growth in basic research finding.
Great reading addressing some of the problems in the scientific system are:
The following panel discussion featured Kate Stoll (Senior Policy Advisor, MIT Washington Office), Ben Corb (Director of Public Affairs, ASBMB), Adam Fagen (Director, Early Career Scientist Segment, AAAS) and Marnie Gelbart (Director of Programs, pgEd). The panel discussed many issues to important young scientists and ways in which they can better advocate for science. Some ideas from my personal meeting notes include:
1) The vital importance of awareness, conversation and engaging the public with our science 2) Doing something unique in order to stand out in our advocacy efforts
3) Face-to-face meetings with local representatives and media coverage can be very effective
4) Personal stories describing our motivation to advocate for science is the best way to engage local representatives
The keynote talk was given by Dr. Rush Holt, Former Congressman and CEO of AAAS, who is also on the steering committee for Rescuing Biomedical Research. One question posed by Dr. Holt which we can all think about is "What can and should AAAS do?" to help us become better advocates for science. Some key pieces of advice and important points from Dr. Holt are:
1) If you want to do advocacy, you should affiliate yourself with like-minded people
2) Don't be just another interest group, but find a way to stand out in your advocacy efforts
3) Advocacy is not just for congress
4) Scientists think they can't do politics, and politicians think they can't do science. Can we change this preconception?
During the science advocacy bootcamp, many great points about how to effectively advocate for science were made. One important part of advocacy is using broad communication strategies (from Ray Howell, founder of Howell communications), and some key advice was given here:
1) The best way to explain something is to do it simply, and repeatedly
2) Reaching out to TV and newspapers to make your point can be very effective
3) Convey a few key messages, use sound bites and killer facts/data, and frame the issue into a context/story
4) Be a resource for story ideas and information, and offer them something they can't get anywhere else
5) Follow people you are interested in on social media to see what they tweet about
6) Find out what motivates the people you are trying to reach, and use bridging language (from your question to what they care about)
Another important aspect of advocacy is collecting data by writing effective survey questions (Dr. Philip Brenner, Assistant Professor of Sociology, UMass Boston), some key points being:
1) Keep your survey short and relevant, find incentives to get people to take the survey
2) Put significant thought and effort into the question
3) Try to anticipate how the readers will take the question
4) Frame the question to your audience (technical terms)
5) Write questions which are understood in the same way by every respondent
6) Ask the same question from multiple angles in your survey
7) Avoid questions which are vague, fall into multiple categories, or use unfamiliar terminology
Communicating your message requires many skills (David Cameron, Director of Media Relations, Harvard Public Affairs & Communications, and Karen Weintraub, Independent health/science journalist, journalism educator, and book author), highlighted here:
1) When speaking about science to non-scientists, be aware of how the public views scientists
2) When talking about your work, make it compelling in describing what you do and why it matters
3) Be interesting, different and relevant
4) Show pictures and videos to draw attention to your message
5) Think of science as a narrative (villain, victim, hero)
6) Always have a personal story, and fit your research into a story
7) Remember that Americans struggle understanding science, so present the information in a way that you would to a lay person
8) Share your passion for what you do
9) If you don't tell your story, who will?
The final talk was on effective visual communication (Dr. Christine Orlowski, Biotechnology Communications Specialist, AsisChem Inc. and Social Media Content Specialist, Thermo Fisher Scientific), and here are some important tips:
Decide how you want to convey your message (flyer/poster/infographic)

Do keep a clear point, use accurate data, keep it simple and be creative with data representation

Don't add too much text, create a huge graphic, or design an unnecessary infographic

Colors and font chosen are important, but other aspects are as well – hierarchy, size, spacing, alignment, lines, shapes, etc.

Think about how you want to represent your data – options include iconographics, maps, doughnut charts, bubble charts, timelines, bar graphs

An infographic (=visual representation of information) is generally very effective in telling a story
Finally, there was a great brainstorming session in which many issues with the biomedical research enterprise were discussed. This was a very effective way to get people out of their seats, moving around and posting notes about key issues of interest, and then coming together to discuss these issues. Some of these included diversity in the biomedical workforce, how scientists can achieve better quality of life and work-life balance, how we can improve biomedical training in both the pre- and early grad school stages, and enhancing the visibility of science, among others.
Overall this was a great opportunity to learn about effective science advocacy, while making connections with like-minded people. I hope that by working together, our generation and future generations of scientists can become tireless advocates for science as a way to ensure a sustainable scientific enterprise.
The Advocating for Science 2016 Awardees:
Not pictured: Tess Eidem