This is a guest post by Future of Research policy activist, Adriana Bankston.  
The Graduate Career Consortium (GCC) serves as a national voice for graduate-level career and professional development. The 2017 GCC meeting, held at MD Anderson Cancer Center in Houston, TX, included several member-generated programs in this regard.
One of these broad themes at the meeting was "Effective Strategies for Leveraging Career and Professional Development." Within this theme, I attended a session entitled "Advancing PhD Career Development Through Innovation and Collaboration." This session was co-organized by Cynthia Fuhrmann (Assistant Dean of Career & Professional Development at UMass Medical School), Ryan Bixenmann (Director of PhD Career Services at Michigan State University), Bill Lindstaedt (Assistant Vice Chancellor for Career Advancement, International and Postdoctoral Services at UCSF), and Melanie Sinche (Director of Education at the Jackson Laboratory for Genomic Medicine).
The goal of the session, summarized in this Twitter thread, was to bring together GCC members to discuss ways in which we might help advance the PhD career development field across the academic life sciences community. Specific goals of the session in this regard were discussing:
a) how established career development professionals can help new initiatives getting launched;

b) opportunities and challenges in applying for grant funding;

c) how we might more broadly disseminate existing models so they can form a foundation for further innovation;

d) how to shift from satisfaction- to outcomes-based evaluation;

e) how various stakeholders might partner to advance PhD career development locally and nationally.
The session began with some brainstorming on how to advance the field of PhD career development, and how we might learn from new opportunities and challenges in this area. The discussion generated several important ideas to think about, which are grouped into a few broad topics here that were the basis of some of the subsequent breakout sessions:
Changing faculty culture:
– educate faculty on today's career options for PhD students
– provide better incentives for faculty to support this goal
– train faculty themselves in this regard
– use institutional data as evidence for change as necessary in universities
This topic was very popular, and resulted in two breakout groups. Here are the ideas from the group I participated in: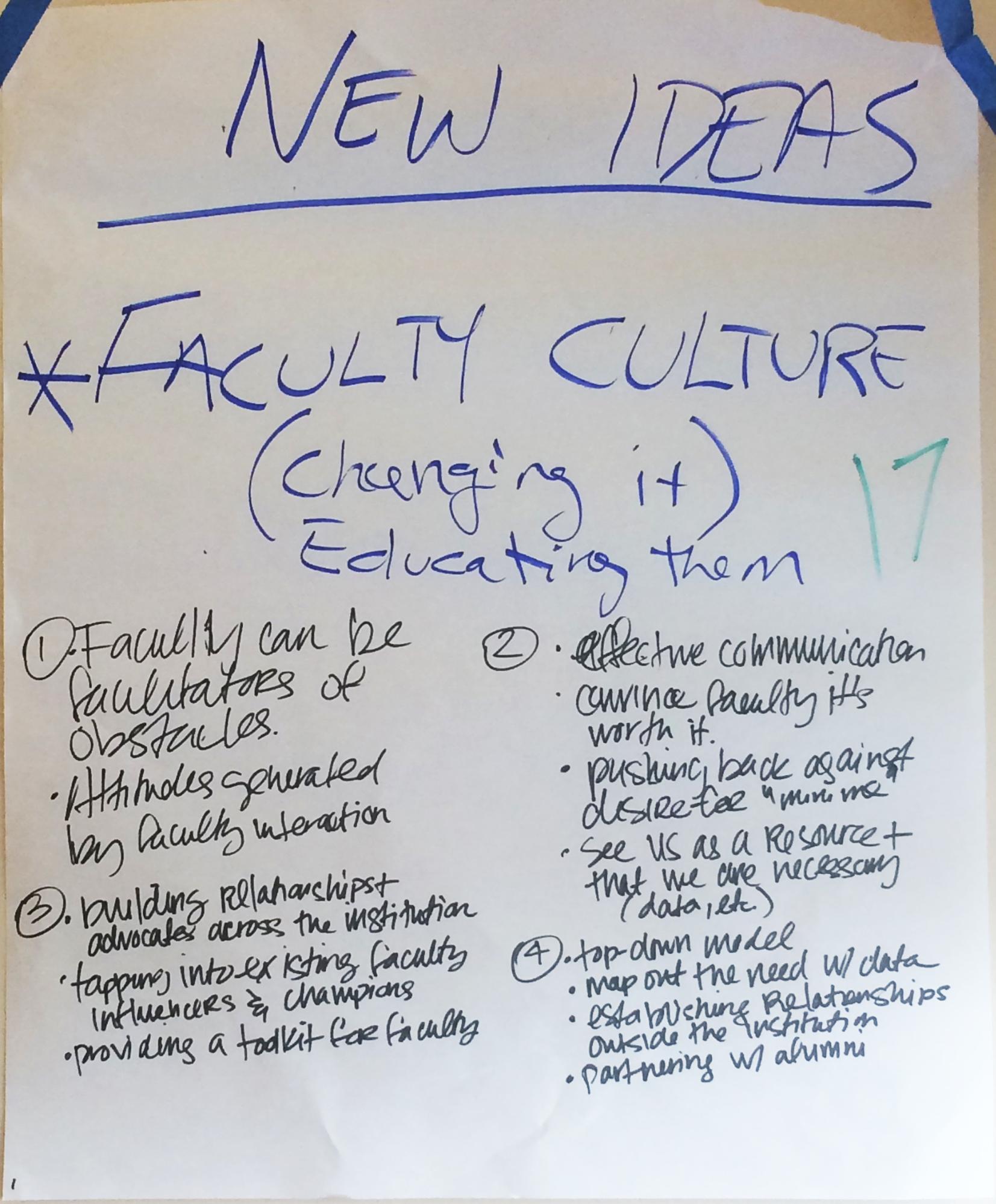 Advocacy:
There is a need for a student-centric training model

There is a need for providing tools to students to advocate for themselves

There is a need to advocate for changing the funding of science
Resources for international trainees:
Provide more

career development resources for international students/postdocs

Hold more regional/international sessions to benefit international trainees
(both of these were suggested as ideas to include in future GCC meetings)
Some of the useful resources/ideas from this session are:
Creating an open access site to share resources, case studies (also suggested as an initiative that the GCC could undertake)

The

MLA Career Resources

page was mentioned as a potential resource for changing faculty culture/educating faculty about career options for PhDs. For reference, a screenshot of this resource is shown below.
Do you have ideas for ways to create new opportunities for innovation, evaluation, and dissemination of information related to PhD career development? Please comment below!
Note: This is not a comprehensive description of the entire workshop, as there were recommendations from other breakout sessions which I did not participate in. Rather, this is meant to be a synopsis of some of the broad ideas in the workshop, with a focus on the idea that changing faculty culture was a major area of interest for participants.